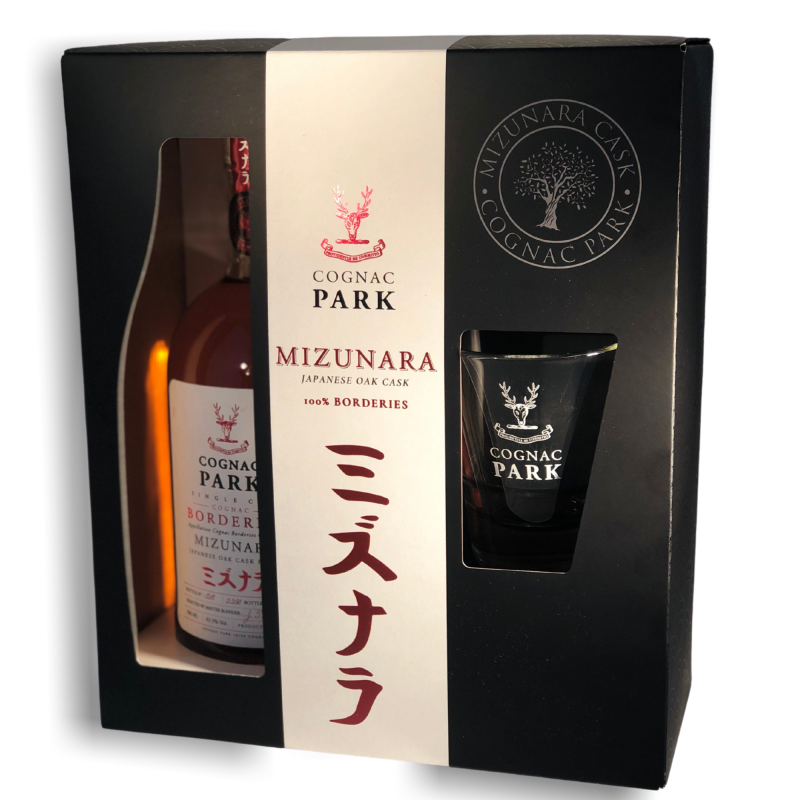  
Box Set Cognac Park Borderies MIZUNARA Aged 4 years
Cognac Park Borderies Mizunara with its tasting glass

A unique alliance between single ""cru"" Borderies and the Mizunara oak.
Mizunara is a rare variety of Japanese oak, used for the production of casks destined for the ageing of premium Japanese spirits.
Description
Cognac Park Borderies Mizunara
A 100% Borderies cognac, the most exclusive of the 6 growing areas of Cognac, offers eaux-de-vie that are round, floral and smooth, characterised by delicate hints of violet.
TASTES NOTES
This 100% Borderies cognac, with its soft rounded taste as well as its hints of floral reveals its power at the end of the tasting. The ageing in Japanese oak casks bring a creaminess, depth and give complex spicy notes.
AWARDS
Gold medal SINGAPORE COMPETITION 2019
Silver medal SHOGUN JAPAN SPIRITS COMPETITION 2018
Bronze medal USA SPIRITS RATING 2018