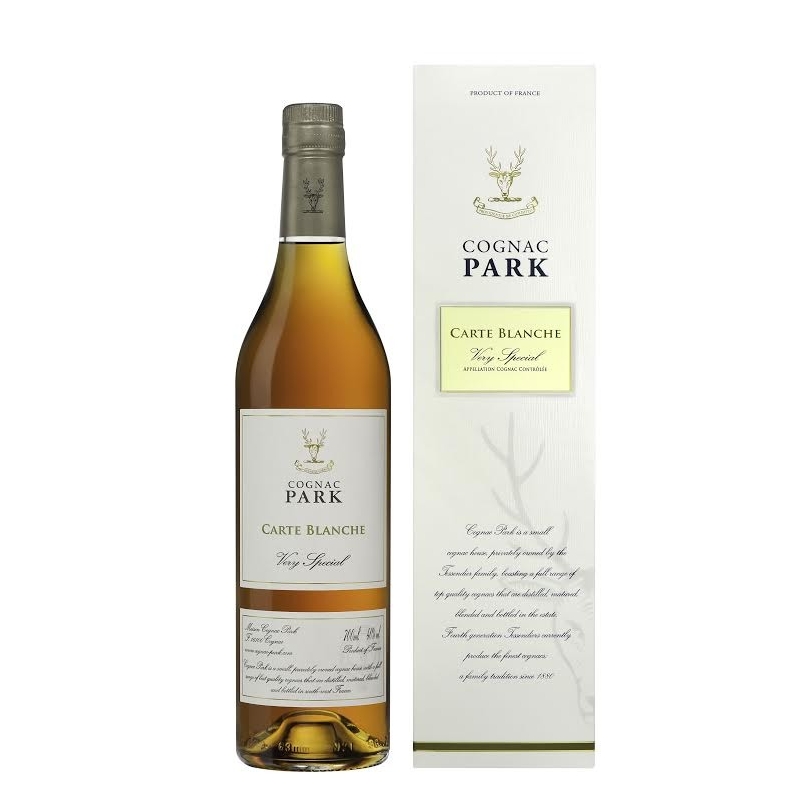  
VS Carte Blanche Cognac Park
VS Carte Blanche Cognac Park
It underlines the uncompromising style of Cognac PARK while at the same time bringing a tasting experience that is pleasant and satisfying, Produced in small batches, the young cognac will charm you with its natural and smooth notes.
Cognac PARK VS is composed of 50% Fins bois and 50% Petite Champagne.
Description
An harmonious blend of eaux-de-vie that are round, smooth and unctuous with floral and fruity notes
TASTING NOTES
We recognise firstly the combined aromas of spring-dried flowers, of baked apples and of macerated cherries that open on a structured but delicate palette giving a finish that is perfectly robust and subtly peppery. The honey-coloured shine and the clarity of this cognac confirm its purity, VS Carte Blanche perfectly illustrates the uncompromising style of Cognac PARK.
Awards
Gold medal SAN FRANCISCO WORLD SPIRITS COMPETITION2012
Gold medal LOS ANGELES INTERNATIONAL SPIRITS COMPETITION 2015
Gold medal ALLWINES ASIA 2017